The Yves Saint Laurent return policy states that any item purchased from a store or online can be returned within 60 days of purchase. But the condition is that the item is in good condition, unused, and same as delivered. 
YSL Beauty purchased from yslbeautyus.com is Eligible for return for up to 60 days after purchase; it must be returned via yslbeautyus.com. If you bought your YSL Beauty product from Instagram, then you have to call 866-725-6791 for customer support to initiate a return.
If you purchased your YSL Beauty item using your ShopRunner membership, then go to your ShopRunner account and initiate a return.
Saint Laurent Return Policy Exceptions
YSL Beauty products purchased online cannot be returned to the Store. Products purchased from the store cannot be returned to the YSL Beauty website.
YSL is not allowed to return gift items, final sale items, or e-gift cards.
Orders placed before November 8. Need to return to
Yves Saint Laurent Beauty,
1620 Stateline Rd E
Southaven, MS 38671.
But Customers are responsible for paying return fees.
How To Return A YSL Product?
To initiate a return for a YSL product, the customer needs to submit a request and provide the reason for the return. There are several options available to start the return process, including visiting the nearest YSL store.
Another way to start a return request is to log into your YSL account, go to your purchase history, and generate a request. The email address, clientservice.gb@ysl.com, is where you can send a request to customer support.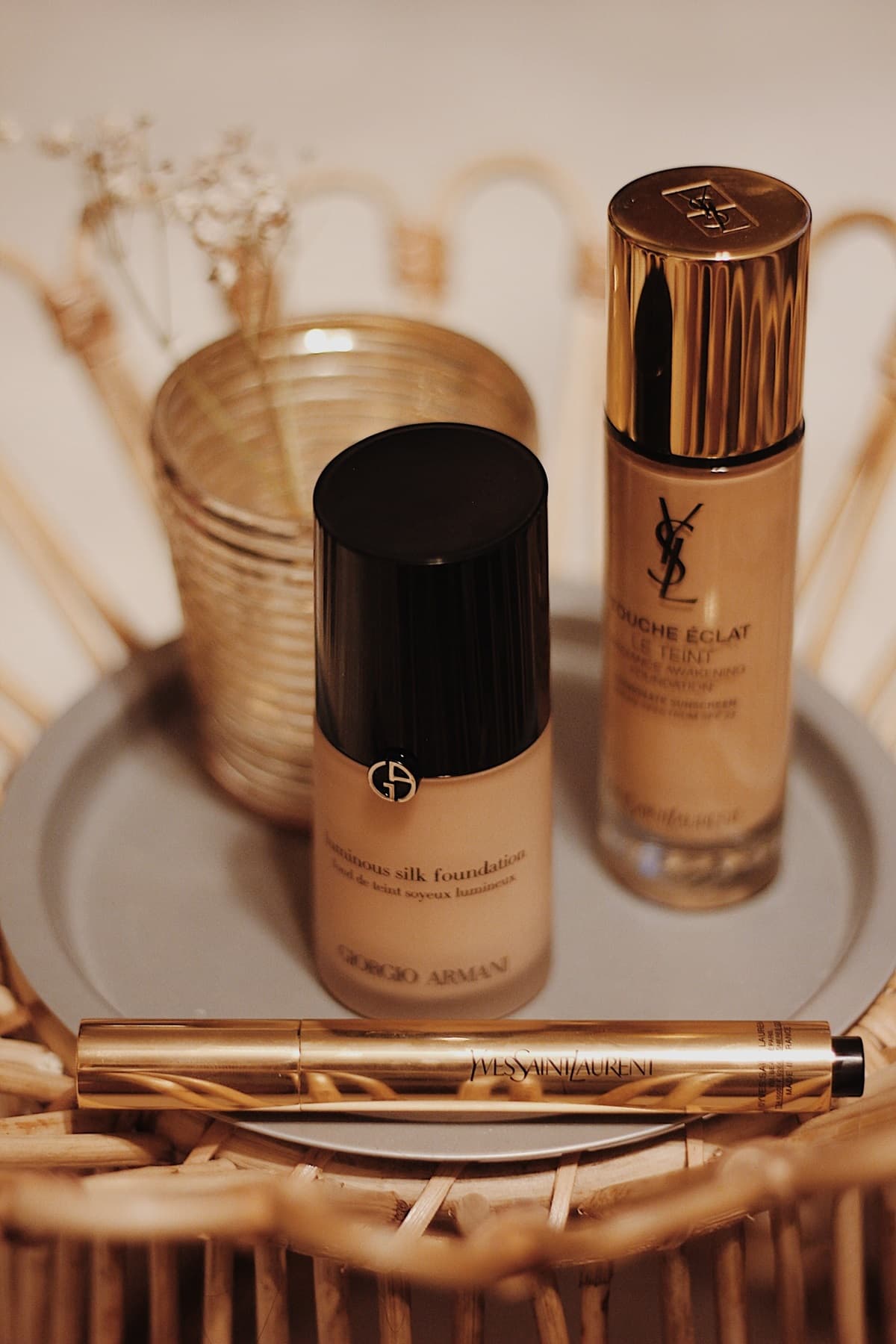 Saint Laurent Return Policy In Store
If a consumer wants to return an item in-store, they have to take the item to the store that is nearest to them along with the original packing receipt, online purchase receipt, or shipment confirmation email.
Can I Return an Online Product to the Store?
Yes, you can return products to any individual YSL store that you purchased via the YSL website. The only restriction is that it cannot be purchased from the YSL Beauty eCommerce website or a YSL store located inside another department store.
Does YSL Take Returns Without A Receipt?
When returning an item to Saint Laurent, proof of purchase is required. You likely won't be able to return the products without a receipt or other kind of proof.
Saint Lauren Exchange Policy
YSL products can be exchanged, but only for the same items in a different size or colour. Original items with their original labels and packaging must be returned within 60 days from the purchase date.
YSL Refund Policy
Refunds are processed in the same payment method as the original transaction and applied to the original payment method. If payment is received in cash upon delivery, a bank transfer will be used for the return.
The time it takes for the refund to be credited to your account may vary, but it will never take more than 14 days from the date of the initial request for it.
What is the YSL Gift Card Policy?
YSL e-gift cards can be used at the time of purchase. You are allowed to return an e-gift card purchase. Once your return is accepted at YSL, you will get a new gift card number and PIN via mail.
You can use your gift card multiple times at YSL until the entire balance is spent. You cannot redeem your card for cash until it is required by law. If it is stolen or lost, it is not replaceable, transferable, or nonrefundable.
YSL Order Cancellation Policy
YSL provides the option for order cancellations. You can sign in to your account, go to Order Details, and identify the order you want to cancel. Your order will not be canceled if it has been purchased using a special offer or is out for delivery.
FAQs:
1. When will I receive my refund at YSL?
You will receive your credit refund in 14 business days. Refunds will be issued in the form of the original payment method.
2. Can I return a damaged item to YSL?
Yes, you can return or exchange the damaged or defective item at any time at YSL.
3. How long do I have to exchange my item at YSL?
You have 60 days from the delivery or purchase date to exchange your item.
4. Is YSL allowed to return the opened products?
Yes, But The product must be returned in its original condition. If you have opened your product and it is still in its new-like condition, you can return it to YSL.
5. Can I make a return without a receipt? 
No, As per the YSL Return Policy, you are not allowed to make a return without a receipt at YSL.
In Addition, You don't need to go through each company's return policies. We have prepared simple guides to help you understand all the return policies of different stores in one place.