Dollar Tree is a company with thousands of stores conveniently located in shopping centers and malls in all 48 states. They have everything you need for every day, every occasion, and every single item is only for $1 or less.
Are you unsatisfied with the product you bought from Dollar Tree? Are you stuck with any faulty or damaged Products purchased from Dollar Tree? This article is the detailed guide of Dollar Tree Return and Exchange Policy to solve all your queries and deal with such situations.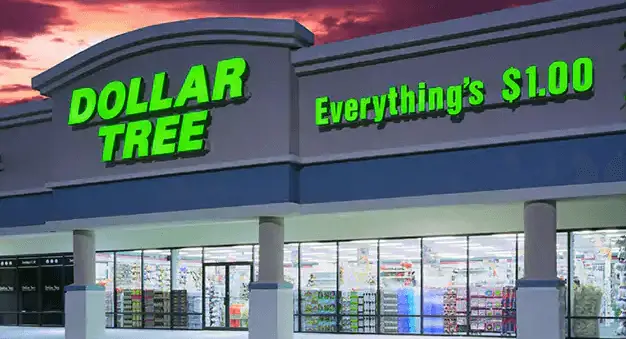 Dollar Tree Return Policy During Covid-19
Enhanced Cleaning Protocols
In addition to regular daily cleaning procedures, the stores have implemented proactive cleaning protocols as recommended by the CDC, which includes frequently wiping down common areas and surfaces, such as shopping carts, baskets, door handles, keypads, and register counters.
Face Coverings
Its associates and vendors are required to wear face coverings when inside our stores, regardless of vaccination status. They even provide PPE kits to their associates.
Social Distancing
Its associates are practicing social distancing, as recommended by the CDC. They continue to ask that its customers follow social distancing measures, maintaining at least six feet between individuals, majorly in checkout lines where spaces are marked.
Contactless Payment
Store registers are equipped with contactless payment through Tap to Pay with Visa, Mastercard, Apple Pay, and Google Pay.
Online Shopping Options
Customers can shop online at www.DollarTree.com and www.FamilyDollar.com. They offer UPS delivery to customers' homes or businesses, or customers can choose the free in-store pickup option.
Dollar Tree Return Policy for Online Purchase
When shopping online at Dollar tree, all sales are final. However, if your order is incomplete, or your items are arrived damaged, they will correct the problem
Simply call their 24/7 Customer Order Support at 1-877-530-TREE(8733), so that they can resolve your matter
Can I Return My Damaged Item To Dollar Tree?
Dollar Tree considers all its store sales final, which means that you can't get a refund on your product. If you discover that the product is faulty after opening the package, Dollar Tree would let you pick a product with the same price.
But the condition is that you should have the original receipt of the faulty product to be replaced.
Can I Exchange My Products at Dollar Tree?
You can exchange your products at Dollar Tree for other products of the same value until it is unopened and with an original receipt.
There is no specified time limit for the return and exchange of the products. As long as you have the receipt, you are good to go.
Does Dollar Tree provide Exchanges on Seasonal Merchandise?
No, Dollar Tree won't provide an exchange on the purchase of Seasonal Merchandise.
However, they would provide an exchange for Non-Seasonal Merchandise.
Does Dollar Tree Provide Refund on Their Products?
No, Dollar Tree does not provide refunds on their products, as the company considers all its sales final.
Can I Redeem Dollar Tree Coupons or Gift Cards for Cash?
No, you can't redeem Dollar Tree coupons or gift cards for cash.
Dollar Tree doesn't offer gift cards or cashback except when the law requires the company to do so.
Does Dollar Tree Provide Store Credit?
Dollar Tree does not provide any refunds and store credits on its products. On Dollartree.com, the company says that one of the reasons they are able to keep prices at $1 is because they consider all its sales final.
QUICK VIEW
| | |
| --- | --- |
| Company Name | Dollar Tree |
| Return Time Limit | There's no time limit on most of the product |
| Receipt Required | Yes |
| Return Label | None |
| Restocking Fee | No |
| Refund / Exchange | No returns exchange only |
| Online Return / Exchange | Yes, you can return your product purchased online and get replaced. But no returns will be given. |
| Original Packaging Required | Yes |
| Probability of Success Return | Low |
| Conditions | ➨ It will exchange any unopened items or faulty items with the original receipt. |
| Exceptions | Seasonal Merchandise |
Start Your Return
Conclusion
This was all about the Dollar Tree Return Policy. We hope that it was helpful in knowing about the returns and exchange. According to our research, we have tried to include all the relevant information related to this topic. However, if you feel that we have missed out on any important point, do let us know in the comments below.
If you want more topics related to return and refund policies, do let us know in the comments section. Apart from the Dollar Tree Return Policy, we have also written about the exchange policies and refund policies of certain companies. Thank you for reading. Your feedback will help us improve our content in the future.
You can visit our website for more such topics on return, refund and exchange policies. We have curated return and refund policies on stores like Family Dollar, 99 cents, Dollar General, Walmart, and much more.