If you didn't get satisfaction from the purchased product and you want to return it? Bought the wrong size product? Or the product didn't perform as you expected? All your queries can be resolved, therefore you just need to understand Family Dollar's return policy. Here we describe what to do.
Family Dollar is a one-stop-shop. You will find household cleaners to food, health and beauty care, toys, apparel, and everything at low prices every day. Therefore, most of the items in the store are priced below $10 and many Family Dollar items are $1 or less. Stores are located in small towns, rural areas, and large urban neighborhoods. Refer to this link for Store Location.
Family Dollar Return Policy
Family Dollar has 30 days return policy.
If you are not satisfied with your purchase at a Family Dollar store or online from familydollar.com. Meanwhile, You can return or exchange the purchased product within 30 days of the purchase date with the original receipt.
You can return your online purchase at a nearby Family Dollar store or you may also be returned by contacting customer care at 833-232-0002.
Does Family Dollar Take Returns Without a Receipt?
Yes, Family Dollar will accept returns without a receipt. But you may return only three items within 30 days without a receipt. As per Family Dollar return policy without receipt, the product will be refunded at the lowest advertised price.
A refund will be issued as a Family Dollar merchandise return card.
Does Family Dollar Give a Refund or Exchange?
Your merchandise is purchased in-store or online, you can avail of the refund at any nearby Family Dollar store within 30 days of purchase with the original receipt.
Certainly, your return item will be exchanged with the other products or a refund will be issued via the original form of the payment within 30 business days.
When you return a product without a receipt, the refund can be credited to the Family Dollar merchandise return card.
Family Dollar Return Customer Service
If you have problems or queries about Family Dollar products you may call Family Dollar customer service at 1-866-377-6420. Tell customer care representatives your issue they will offer the right advice, reminders and follow-ups.
For general inquiries or information, call Family Dollar at 1-844-636-7687.
How Can I Return the Damaged Item?
If you received a damaged product from Family Dollar, you can return it to the store with a receipt. However, the Family Dollar return policy for damaged items gives customers 30 days to return such products.
The item must be returned in its original packaging, if possible with all tags and paperwork.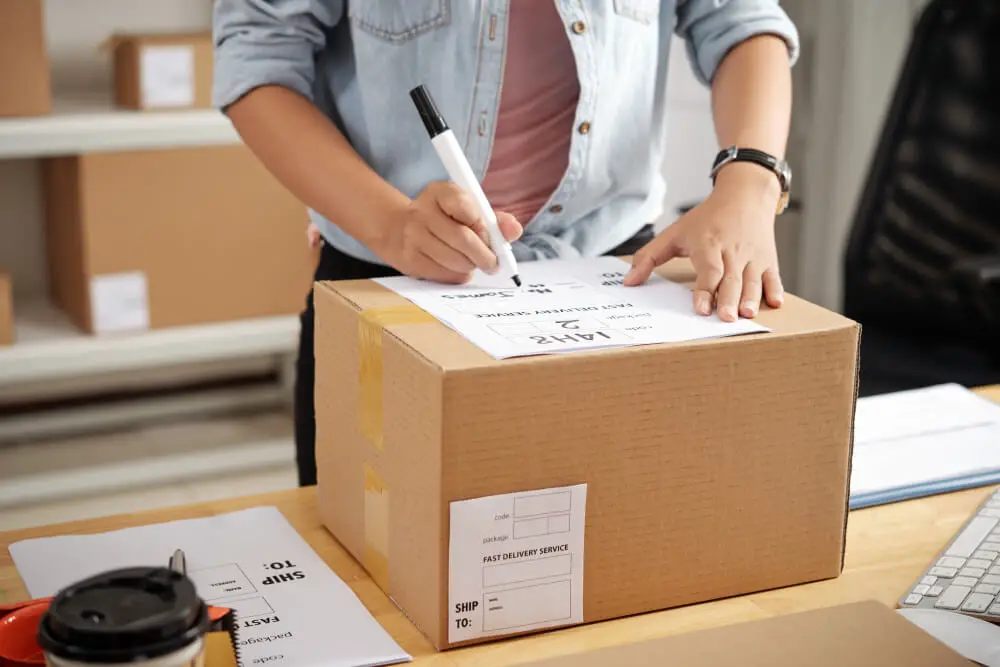 Can You Return Electronics to Family Dollar?
Yes, you can return it as per Family Dollar electronics return policy. Your unopened electronic item with the original receipt can be exchanged or returned. But an opened item with the original receipt may only be exchanged with the same item.
Note: If you do not have the original receipt your purchase item may not be returned or exchanged whether it is opened or unopened.
QUICK VIEW
Company Name
Family Dollar
Return Time Limit
30 Days
Receipt Required
Yes
Return Label
No
Restocking Fee
Yes
Refund / Exchange
Customer's option
Original Packaging Required
Yes
Probability of Success Return
Medium
Conditions
➨ Original receipt and packaging.

➨ All returns to Family Dollar are subject to the store return policy.

➨ Original receipt required for returning electronic items.

➨ Shipping and other charges are non-refundable

➨ The refund issued via the original form of the payment
Exceptions
 Gift cards
Conclusion
This was all about Family Dollar's return, refund, and exchange. Therefore, we assume that this information was beneficial to you in acquiring the return. We have tried to carry all the important information related to the return policy. According to our research if we have missed any relevant topic, let us know in the comment section.
Furthermore, here you can find similar store return and refund policy such as Macy's, Kohl's, Shopko Optical, Sears Brands, Ross Store, Dollar Tree, and many others.
Thank you for reading, your feedback will be valuable to us in improving our content in the future.