First thing first, what is the Return and Refund policy of Target? If you have any other questions, stick with us; we will get through all the Items of Target. The Target Corporation is one of the largest American companies in the United States.
Generally, Target customers can return their products within 90 days but products should be unopened. Some products have different criteria for return products but don't worry we will get through all of them.
| Items | Return | Exchange | Days |
| --- | --- | --- | --- |
| Electronics | Yes | Yes | 30 |
| Drones | Yes | Yes | 14 |
| Video games | No | Yes | 30 |
| Software Items | No | Yes | 30 |
| Target Owned Brand item | Yes | Yes | 365 |
| Mobile Phones | Yes | Yes | 14 |
| Open Airbeds | No | Yes | 30 |
| Apple® products | Yes | Yes | 15 |
| Beauty Items | Yes | Yes | 90 |
| Carrier Contract's Items | Yes | Yes | 14 |
How to Return Target Products?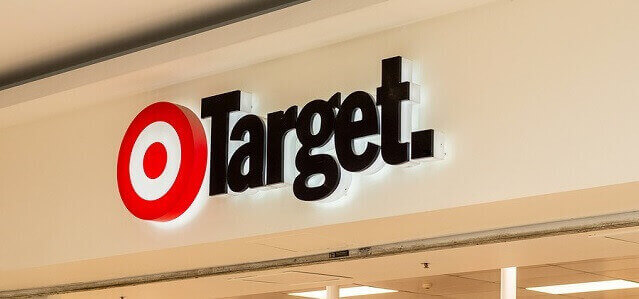 Return or exchange products at Target is the easiest way compared to other organizations. There are mainly two ways to return products –
Return At Target Store:
you can visit the nearest Target store along with a receipt to return or exchange it.
Return Through Mail or Online:
The best shot about this option is you don't have to visit any store and above all, it is free of cost. You have to just print your return label and stick it to the package.
Getting a return label is never been hard, can easily download it from Target's website > View Order > Go to the product > Print your return label. And the final step is to Mail them once your package is ready.
What should I do If I lost my Receipt?
Lost your receipt? getting another duplicate one is not a big deal because Target always tries to satisfy its customers. You can get it by login into your account and go to my orders tab.
Can I Return or Exchange an Item Without a Receipt?
Yes, you can. You can regenerate it from your Target account. First, log in then go to my order tab and select product and regenerate.
How Much it Takes Time to Get a Refund?
Now, you did all the process to refund your product and you might be wondering how long it takes to get a refund? In most cases, you will get money into original payment methods. It may take a minimum of 1 to a maximum of 5 days to get back your money depending on your methods.
If you have any query then you call Guest Services at 1-800-591-3869.
The below table tells you everything about refund options:
Original Purchase
Refund Options
Cash
CashCredit to RedCard™Target GiftCard
Check
A merchandise return card will be used for checks that haven't cleared.Cash if the return is made 10 days after the date of purchase.
Debit Card
Credit to debit card
PayPal
Cash issued for in-store returns.
Target eGiftCard issued for mail-in returns.
RedCard:Target Credit Card™ or Target™ Mastercard®
Credit to RedCard™
Target GiftCard
Target Debit Card™
Target Debit Card™
Target GiftCard
Target GiftCard
Target GiftCard
Third-party Credit Card:American Express®, Visa®, Mastercard®, Discover®
Credit to third-party credit card
Target GiftCard
Third-party Gift Card:American Express Gift Card, Simon's Gift Card
Reloaded onto a gift card
Cash
Target GiftCard
How do I Return an Item I Received as a Gift?
You can return an item you received as a gift to a Target store using a gift receipt or packing slip, and you'll receive a refund in the form of a Target GiftCard.
What are the Target Owned Brands?
The following are just some of the current Target owned brands and collections:
| | | |
| --- | --- | --- |
| A New Day™ | A New Day™ | All In Motion™ |
| Archer Farms™ | Art Class™ | Auden™ |
| Ava & Viv™ | Boots & Barkley™ | Casaluna™ |
| Cat & Jack™ | Cloud Island™ | Colsie™ |
| Durabuilt™ | Embark™ | Everspring™ |
| Favorite Day™ | Good & Gather™ | Goodfellow & Co™ |
| Hearth & Hand™ | Heyday™ | Hyde and Eek! Boutique™ |
| JoyLab™ | Knox Rose™ | Kona Sol™ |
| Made By Design™ | Market Pantry™ | Mondo Llama™ |
| More Than Magic™ | Opalhouse™ | Open Story™ |
| Original Use™ | Pillowfort™ | Project 62™ |
| Project 62™ + Nate Berkus™ | Prologue™ | Room Essentials™ |
| Shade & Shore™ | Simply Balanced™ | Smartly™ |
| Smith & Hawken™ | Sonia Kashuk™ | Spritz™ |
| Stars Above™ | Sun Squad™ | Sutton & Dodge™ |
| Target Baby Box™ | Target Beauty Box™ | Target Health Box™ |
| Target Pet Box™ | Target Wellness Box™ | Tevolio™ |
| Threshold™ | Universal Thread™ | Up&Up™ |
| Wine Cube™ | Wondershop™ | Xhilaration™ |
Where can I Send my Complaint to Target?
Visit Customer Care. Call Customer Care on 1.800.440.0680. Email Customer Care on guest.service@target.com. Visit the Customer Care Contact Form. Call Headquarters on 1-612-304-6073.
What Reasons for Declined by the Online Return Center?
There are many possibilities such as,
– Your return was outside of the return window.
– The item appears worn or used.
– The item was opened.
– The item was non-returnable or non-returnable if opened.
– The online return center wasn't able to locate the order number or other information needed to process the return.
– The item is not a Target.com item.
How to Return Gasoline Items?
Gasoline-powered items such as lawnmowers can only be returned to a Target store and must be completely emptied of hazardous substances such as gasoline or oil at the time of return. If your item contains hazardous residue contact Target Guest Services at 1-800-591-3869.
The Return Policy When You Pay with REDcard
When you pay for merchandise using the Target REDcard, you will receive an extra 30 days to return benefits. It does not include returns on mobile purchases, products specified as non-returnable, or items with a fixed return date.
We hope you get all information about the Target Return Policy, to make an easy target return. Furthermore, if you need any query please let us know in the comment section.