Sears makes it easy to return and exchange unwanted or wrong items. Read on to learn the details of the Sears Return Policy and Methods for the Returning
Sears sells Clothing, Mattresses, Shoes, Jewelry, Electronic Items, and many more. If you have any query regarding the return and refund or exchange policy of Sears, then you are at the right place to know about all the stuff of Sears.
About Sears Return Policy
If you want to return your product, you can return them to the store within 30-45 days from the date of purchase.
Sears have 30 days return policy!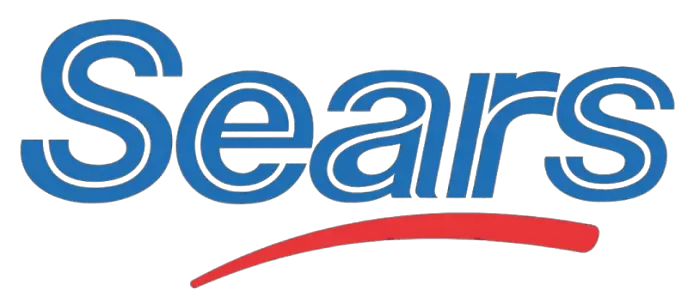 How Many Return Days at Sears?
Within 30 days.
For most items, Sears gives you a full 30 days from the date of purchase to make an easy return.
Kindly Note
The product should be in new condition (along with accessories, manuals, and parts)
Also item well packed in original packaging along with purchase receipt
How Can I Return a Sears Items?
You can return your item within 30 days, for sears non members. Large and oversize items are delivered to your home like appliances, mattresses, tractors & more.
You can schedule a pick-up with us by calling 1-800-732-7747.
Please have your sales check number and the phone number that was used when your order was placed handy. You can also bring it to a sears store near you in it's original packaging. find a sears store near you
Can I Return Item from Sears.com to any Sears Store?
Yes, You can return it.
How Can I Return Item Which is Sold by Kmart?
As you know Sears sells Kmart items on the Sears website.
If Any products are shipped from Kmart that can only be returned by shipping or to a Kmart store.
Note: Make your return to any Kmart store with your original receipt or packing slip.
Step by Step start your Kmart return
Any Exceptions or Terms for 30 Days Returns?
Sears has many exceptions to its baseline 30-day return policy. Here they are…
– Automotive Products (Installed): Think tires and car batteries. These products are included under the specific manufacturer warranty.
– Christmas Items: If you bought an item before December 25th, you CANNOT return it once Christmas has passed. Alternatively, Christmas items bought after Christmas are all FINAL sales.
– Craftsman Tools: Craftsman tools are awesome and some of them come with a lifetime warranty. Visit here for more details.
– Furniture: If items are delivered, they must be returned within 7 days of the delivery date. Ready-to-assemble and baby furniture come with a 30-day return policy.
– Prepaid Cell Phones: 14 days. After 14 days you'll have to take it up with the carrier directly.
– Personalized Items: These are NOT returnable.
– Opened music, software, movies, video games: These cannot be returned. If the item is wrong or defective, an identical exchange is available.
– Mattresses: From the Sears website, "You must use the mattress set for 30 nights before requesting a return or exchange. If after the 30 night adjustment period you are not satisfied, you have between the 31st day & the 60th day after the delivery date to request a one-time comfort return or exchange for a different mattress & foundation of equal or greater value. Where permitted by law, a pick-up fee will be charged for our delivery team to pick up the mattress or foundation from its location and a 15% usage & processing fee will apply."
Does Sears Offer a "Holiday" Return Policy?
Yes, we know it's pretty stellar.
For items bought between November 1 and December 24th, you're given until January 31st to make a return.
It should be noted that this extended return window is limited to items that come with the standard 30-day return policy.
Sears Refund Policy
Will be issued in the same form as the original method of payment
A gift receipt will either be exchanged or refunded in the form of a gift card
May require identification for store return
Delivery Return Fees are Refundable?
No, Delivery, labor, and/or installation fees cannot be refunded.
A 15% processing/restocking fee is charged for foundations, mattresses, assembled/upholstered indoor furniture, water heaters, and built-in home appliances.
Note: Pick-up fees & restocking fees will not apply when the item was delivered as a defective or incorrect product.
Which form I will Receive my Refund?
The refund will be issued in the same as you made the payment from.
We hope that you are satisfied with the Sears product if not, or else the product is damaged or wrong then you can easily return that product within 30 days as per the sears policy.
Still, confused? Don't worry, write down your problem or query in the comment section and we will reply to you!