Lowe's is an American second-largest hardware chain company not only in the United States but also in the world. If you have any queries regarding Lowes return policy and want to return goods, you are at the right place because you will get to know about each and every term of the company.
Quick View
Company Name
Lowe's
Return Time Limit
90 days (30-day Outdoor Power Equipment, Liquid paint, 7 days Major Appliance Manufacturing Defect)
Receipt Required
No, if a credit card or phone number provided during the purchase
Restocking Fee
20% restocking fee on special order
Refund / Exchange
Return or exchange permitted at customer's option
Original Packaging Required
No
Probability of Success Return
High
Conditions

If you made your purchase in-store and paid with cash or check, no receipt is required if you provided a phone number.
The shipping charge is non-refundable
Refunds issued in the original form of payment

Exceptions
Gift Cards
Lowes Return Policy [Complete Information]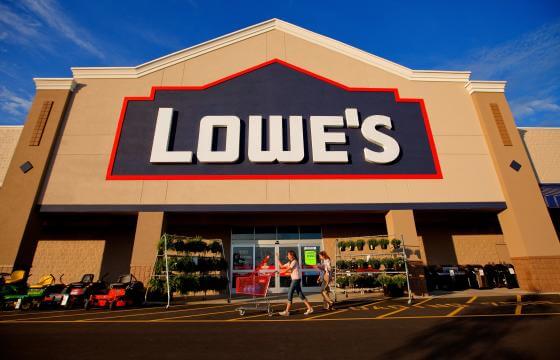 I am going to tell you about all the stuff, for instance, how many days Lowe's will take to get a refund, ways to return products, ways to get refund money, and many more.
In general, you can return Most of the products within 90 days after you bought but items should be in original condition or not damaged.
How many ways to return products to Lowes?
there are mainly two ways to return products
Return at any of the Lowe's store
Online Return using the Return slip
Return at Lowes Store:
All in all, if you want to return or exchange the product due to any valid reasons, then you can directly visit the store along with a valid original receipt where you bought it from. Somehow you lost it, don't be panic; take one of the original picture IDs where you belong, for instance, driving license, military ID or state ID card, etc. An authorized person of the store might enter your phone number for verification purposes. If the system gives a green signal then the store owner will take your item for return.
What should I do if I Lost My Receipt?
As I mentioned above, if you lost your original receipt then you must have to bring one of the other original picture IDs such as a driving license, military ID or state ID card, etc.
Return Online using Return Slip:
Another option apart from the return at the store is to return an online product by creating a merchandise return slip. Please follow below simple steps to complete it.
i) Take an item that you purchased from Lowes.com and want to return, but the item into the box that box, you got while you purchased.
ii) Prepaid merchandise return slip would be given during purchasing items. Pack all the items that you got earlier for example, user guide, manual and any other accessories.
iii) You have to stick the enclosed shipping label outside of the package.
iv) Get the package to your nearest local parcel carrier, or at any carrier location (store, terminal or dropbox).
Note: During buying an item, if you have pays some shipping charge then it won't be considered refundable.
Please keep in mind that APO/FPO ship-to addresses aren't eligible for no-charge pickup.
What if I got a defective/incorrect item?
If you ever found damaged peace or in case you receive the wrong item, you can contact toll-free customer care number 1-800-445-6937. For smooth processing, you have to have a call within 3(three) days of receiving goods.
Ways to get refund money and time to receive it:
Money can be released in the form of cash, in a bank account, exchanged for another product or refunded via in-store credit. The customer will get a refund in the original payment method. In addition, sometimes users will get a refund in sort of gift card as a store credit.
The time of getting money back depends on your original payment method, ranging from 5(five) to 7(seven) working days. In the worst case, it may take up to a maximum of 15(fifteen) days to get back your cash.
Policy Exceptions:
Some items should be returned within 30 days instead of 90 days. Additionally, items must have in new condition with the original receipt.
The below products have 30 days validity
– Electronics items such as TV, refrigerators, dryers, washers, hoods, ranges, dishwashers, some microwaves, etc.
– Outdoor Power Equipment: Mowers, chainsaws, generators, pressure washers, trimmers, blowers, etc. and also should be in original, unopened, undamaged, factory-sealed packaging.
– Liquid Paint
– Highway Trailers
Non-Returnable Items
– Masks: Due to Covid 19, Any kind of safety masks or facial coverings are no longer accepted for return or exchange.
– Lithium Batteries: Any flammable liquids, gases, or other hazardous materials can't be returned through the mail for safety reasons. You must have to return such items to your local Lowe's store.
Special Orders
Special Order-configured products may be subject to a 20% restocking fee if returned.
Winter Holiday Items
If you want to return some sort of winter goods, returns must be initiated on or before December 26 of the same holiday season.
Plants
Users must have a receipt in order to replace or refund of any tree, shrub or perennial purchased at Lowe's within one year of purchase date. All other policies remain the same as under 90 days return policy.
Gift Cards
If you have Lowe's Gift Card and accidentally lost it? Don't be upset. Just show the original receipt and your remaining balance will be replaced by another one. Any third-party gift cards such as Master Card or Visa card can't be refunded or returned.
Way to check the status of Lowe's Refund Request:
If you want to know the status of your refund status, call on Lowe's toll-free number 1-800-445-6937 at any time. If the purchase was done online or using Lowe's card then you may be able to see refund info on the user's Lowe's account.
In the case of a local store purchase, you have to give your mobile number or account ID to be able to get details. Nevertheless, mobile application users can get refund status there.
We hope you got your answer and if you don't understand any instructions written in Lowe's return policy then you can follow this guide.
Furthermore, if you have any queries regarding Lowe's Purchased Return or Exchange? You can write in your view in the comment section to us and we will make it easy for you.