Torrid knows you love what you have ordered but they know that sometimes things don't work out. So, torrid provides a return policy to their customer of 60 days from the date of purchase.
You can even exchange your product for a different size or colour. Want to know more regards Torrid Return Policy? If yes then let's read about it.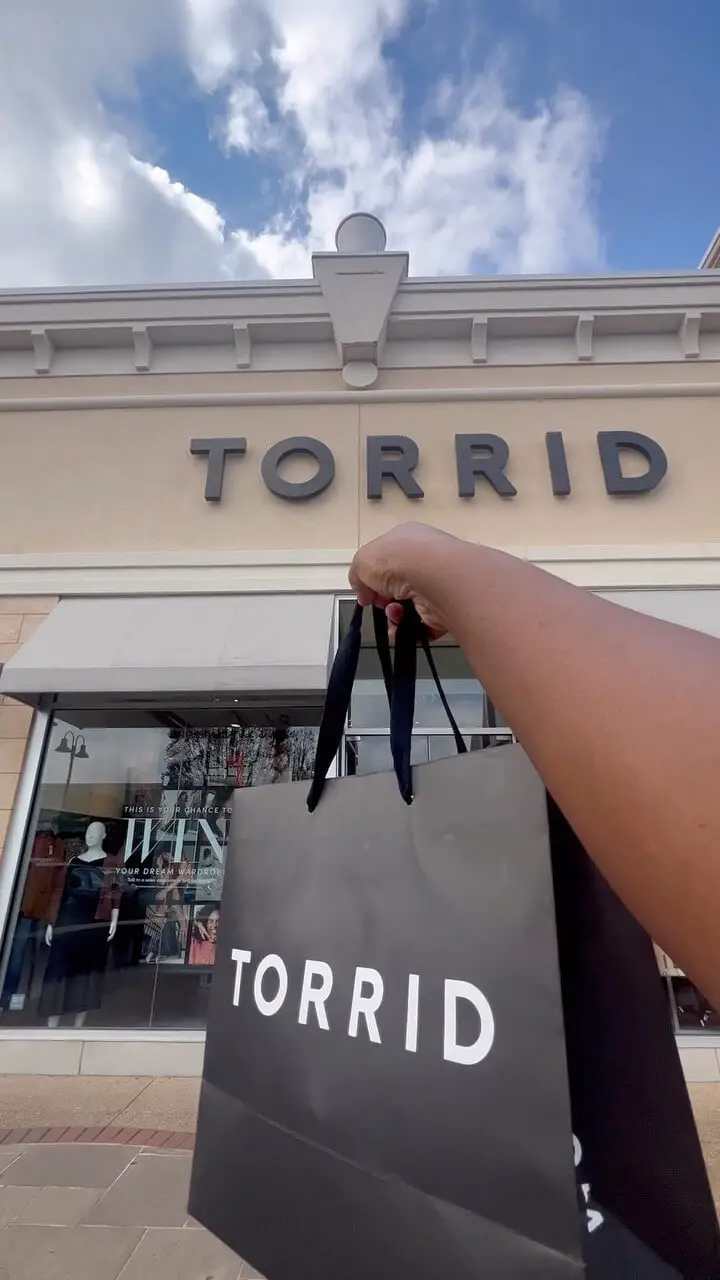 Terms and conditions of Torrid Return
You can return your item within 60 days from the date of purchase on your packing or receipt slip.
Replace an Item? To ensure you secure the replacement item in your preferred size or color, we recommend to do the process quickly as items can be out of stock.
Receive a damaged item? Then, you can contact them at their customer Service.
Return shipping will be deducted from the total return amount of $6.00.
For processing the return 1-2 weeks will be required.
From Klarna, Apple Pay, or Google Pay purchases can be returned by mail and not in stores.
Online purchases using PayPal can be returned to U.S. stores.
Return Exception
Products that are not purchased from Torrid.com or a Torrid store like a third-party seller or an auction site.
Items without Torrid store receipts or packing slips are not accepted.
Removed tags or missing items from original packaging.
Clearance items or Final Sale products.
Final Store Products:
1. Washed and worn items
2. Earrings and cosmetics
3. Panties and Lingerie sets
4. Tights
Cancellations or refunds are not accepted on the purchase of gift cards.
How To Return Torrid Products
Torrid products can be returned in Two ways and all these ways are easy and simple to return your products.
By Mail
Want to return a torrid product you can return it by mail. If you are returning products use their shipping portal.
If you are a VIP member of Torrid from within 48 contiguous states then you will get free returns. VIPs outside 48 contiguous states like AK, HI, PR, and others from US territories will get $20 as a reward credit in their account.
If you are a NON-VIP member of Torrid then from 48 contiguous states, $6.00 return shipping charges will be deducted from your total return amount. NON-VIP members outside these 48 contiguous states like AK, HI, PR, and others from US territories have to pay all the return shipping charges.
In-Store
Step 1: Find your nearby store by using a store locator.
Step 2: Bring your item/product to the store with a store receipt or packing slip.
Step 3: Speak to Torrid Associated and they will help you in your return process.
Note
Payment done through Klarna, Apple Pay, and Google Pay can be only returned by mail, not in stores. Paypal purchase items can be returned by mail or in stores.
FAQs
1. How long does it take to get a refund?
The refund process for Torrid typically takes 1-2 weeks. The credit will be processed once your returned items have been received at our warehouse. Kindly allow 1-2 weeks for the returns to be processed.
2 . What is Torrid's Return Policy?
Torrid provides 60 days to return the purchased item. If you are unsatisfied with the products then you can easily return them within 60 days from the purchase date by mail or in-store.
3. Can I return an item to Torrid after 60 days?
No, you have to return the product within 60 days from the purchase date which is mentioned in your receipt or packing slip.
4. Are there any charges for Torrid returns?
For non-VIP members within 48 contiguous states, $6.00 return shipping is deducted from the return amount. And members outside 48 contiguous states have to pay all shipping charges.
5. Does Torrid clearance items are returnable?
No, Torrid clearance items are not accepted.
6. Can online purchases be returned to Torrid?
Yes, you can return online purchased item to Torrid by either mailing it back or by going to your local Torrid store.